Composite Gate & Fence Supply in Austin
Beautiful properties deserve beautiful fences and well established property boundaries. Trex Fencing's powerful line of composite fences enhance curb appeal without sacrificing strength and functionality.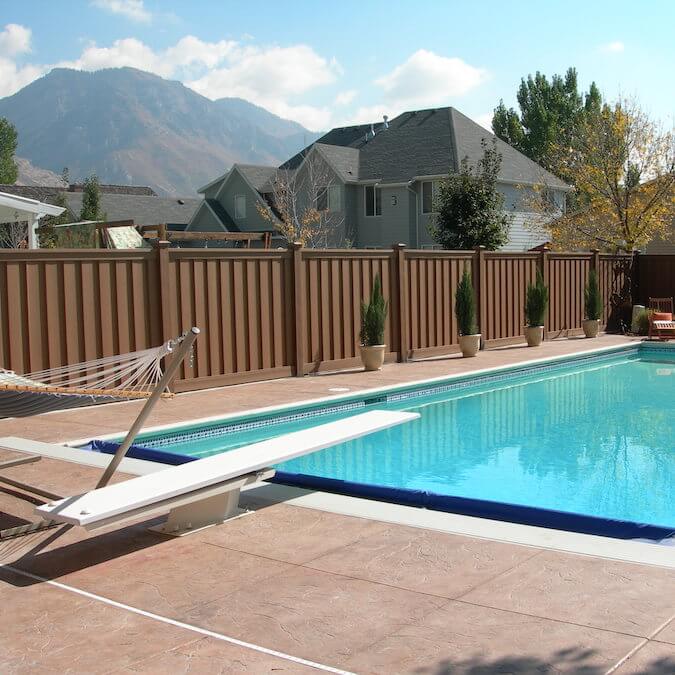 Why Should You Choose Trex?
Find Your Dream Fence in Austin.
Fencing Tailored to Fit Any Setting
Get the natural beauty and durability of wood without the costly maintenance. Trex Seclusion fences require zero sanding, staining, or painting, and with rot-resistant panels that can withstand high Texas winds, these fences can take a beating and remain durable.
Discover the refined beauty and privacy of horizontal fences with our Horizons line. These fences feature interlocking pickets that avoid cracks, warping, and bowing. Choose their aluminum or steel varieties for maximum protection.
Frame your Austin property with top-grade horizontal fences. Trex Horizontal features high-strength galvanized steel frames that don't rot, splinter, or warp when exposed to harsh weather.
Pair your new fence with a Trex Gate that's just as stunning and durable. Our deck and fence gates are equipped with aluminum frames, adjustable hinges, and two-way locking systems for added security. Choose from standard six or eight inches tall fences or have one customized to your liking.
Choose Trex for Your Trusted Fence Contractors in Austin
Established in 1996, Trex Fencing continues to drive innovation in the composite fence category. Expect quality workmanship, durability, and beauty from our premium fences and gates. All our products are backed by a 25-year guarantee so that you can feel secure in your investment. As a LEED-certified business, we aim to create sustainable solutions that save trees and keep valuable materials away from landfills.