Premier Fencing in Chicago
Trex Composite Fencing provides a visually pleasing wood-alternative fencing and gate solution that offers Chicago businesses and properties lasting durability and functionality. Our composite products come in both pre-built and customizable options to withstand any weather nature can throw at it.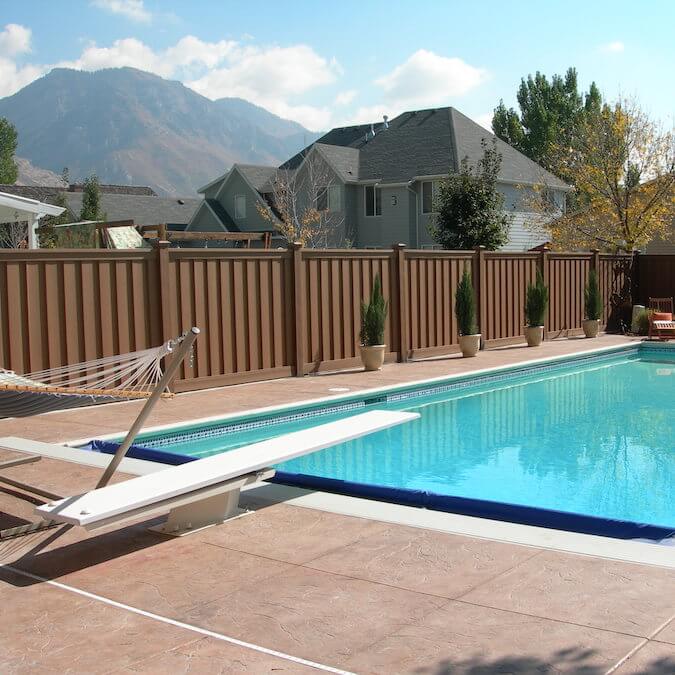 Why Should You Choose Trex?
Get the fencing built for Chicago to withstand the long, cold winters.
Fencing That Fits Any Setting
Get beauty and privacy from every angle. Our Seclusion line comes with minimal maintenance needs and will resist rot and insect damage for years. Choose from three stunning shades to match your property's overall aesthetic.
Add a modern flare to your backyard or property border with horizontal fences. Designed with interlocking pickets, Trex Horizons evenly distributes pressure to avoid cracks, warping, and bowing. Select from either steel and aluminum varieties.
The most versatile of our fences, Trex Horizontal, comes in three beautiful colors and two standard heights. Build fencing as low as two feet or as high as twelve, depending on your needs. Easy installation allows for easy DIY or find a Chicago fence installer to do it for you.
If you love our fences, you'll love our gates even more. Trex gates are designed from stainless steel and aluminum to protect properties and withstand any weather conditions. They come in single or double configurations and three gorgeous shades that match all our Trex fences.
Trex: the Chicago Fence Company You Can Depend Upon
Since 1996, Trex Fencing has continuously provided reliable and innovative fencing solutions to Chicago area homeowners, engineered to match your home's aesthetic and reliably hold up for years, so you never need to replace your fencing winter after winter again. Additionally, all our products are backed by a 25-year warranty and 95% recycled materials so that you can feel confident in your purchase and environmental impact.